ANCRA
Version 1.0 is on the way!
---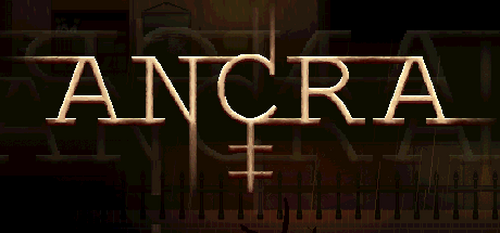 Finally - FINALLY - this game is nearing completion. Release date to be announced soon (it should be before the end of November).
Ancra began life a few years ago as a first person point and click. It was a really small game and took place almost entirely in one room. Anyway, it was rubbish and I scrapped it. But the story and some gameplay ideas lingered in my head until at the start of this year I decided to remake it. I figured I'd just whip up something quick and simple to tell the story we had written - it seemed like a waste to leave that story untold. But the project soon grew in to something completely new. It had a life of its own.
So eleven months later, here I am with 'Ancra'. I've been making games for years, but this is the first thing I've finished which I consider to be a 'full game'. I'm setting up my Steam page now, I've had people playing the game on youtube, loads of feedback and support from players and other great developers on itch.io. It's really exciting!
I guess this post if just to let everyone know that this project is still alive - and nearly finished. And to say thanks for the support I've had along the way!